The first letter on the page has some details on Lacy history from Paul Lynn of Bertram. Unfortunately we don't have an exact date on this one, but from the letter we know it is after 1958 and I've seen a similar layout in a Texas Parks & Wildlife magazine from the late 60s. It seems that during that period, people began using their Lacys for multiple purposes, such as treeing coons and other varmints. This is definitely the first time I've heard of them hunting jaguars in Mexico!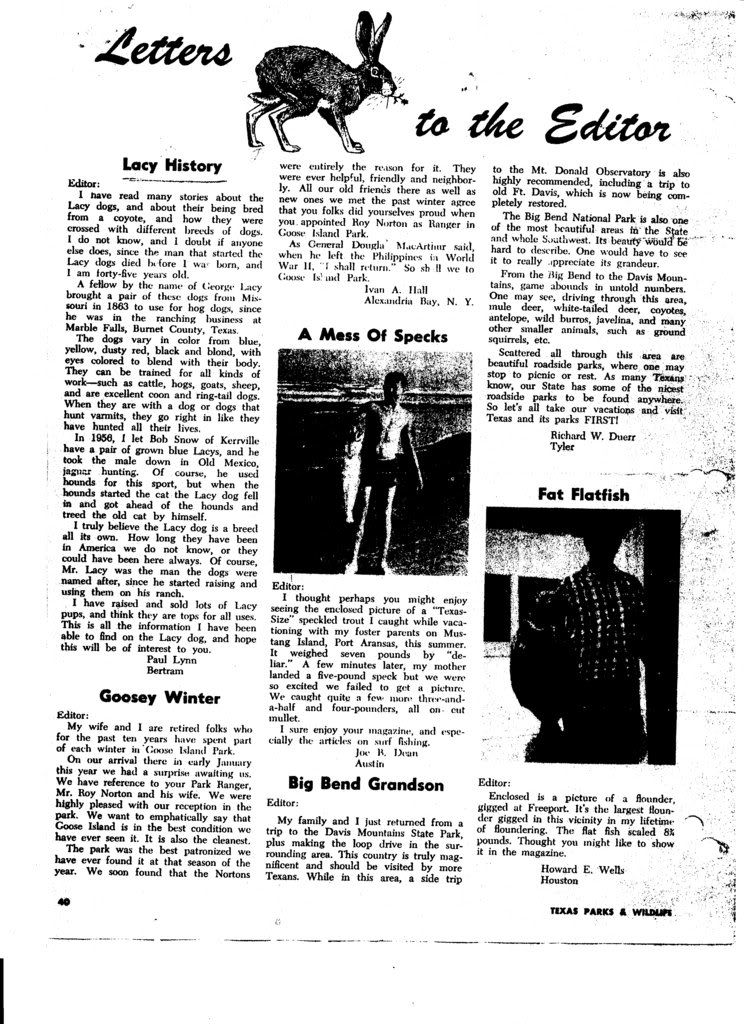 _________________
"You must be a very small minority no matter who you hang around with. Maybe you should start a magazine,
Vegetarian Hog Dogging Monthly
, find some like-minded individuals."
- Inspiration for my next project from TBH
True Blue Lacys:
http://www.truebluelacys.com
More Lacy Pics:
http://www.flickr.com/photos/julieanna/sets/72157605027566732/