---
I am ecstatic to present some new, historically relevant, Lacy Information. The kind of information that we have been seeking, unsuccessfully, for years. The kind of information which may help us to unravel the historic fact surrounding the inception our beloved Lacy Dog.

Mr. Bessent, a Lacy family descendant, has been kind enough to provide us with this information from his personal library.

An article from 1956, complete with pictures and interviews with Ed Lacy, the Llano Co. game warden, and several other prominent hog men! Mr. Bessent does not recall which, but that these came from either True West or Frontier Times.

It is likely that in order to read this article, you will have to download each individual picture to your computer and open it in a program which allows you to enlarge the text.

Enjoy, and thank you again, Mr. Bessent.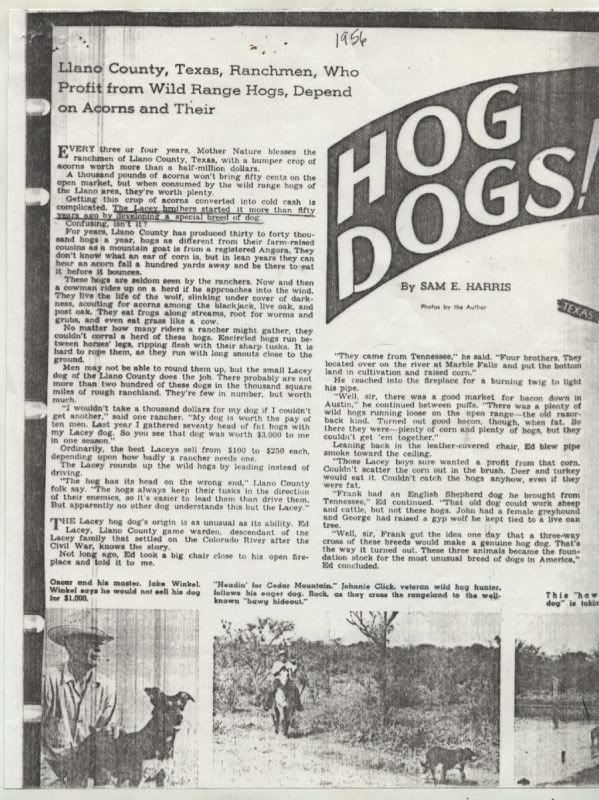 Steve