Puppies are 17 day and starting to get around . These are 3 males
1st male all white feet long white stripe on his belly . He is smallest puppy .fran is already got her eye on this dog . He is good looking pup.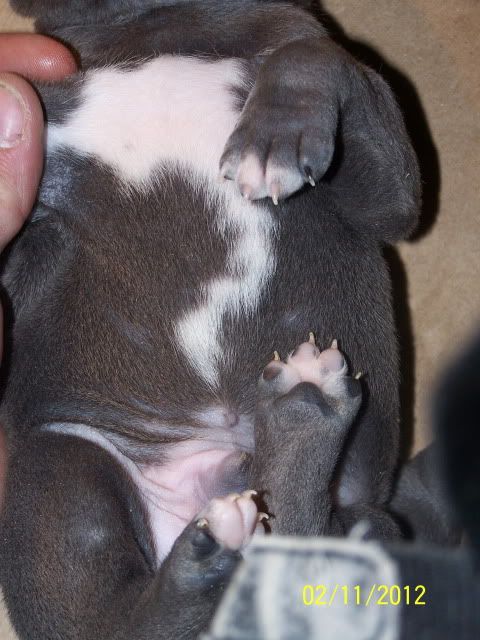 2nd male white on all feet white on chest .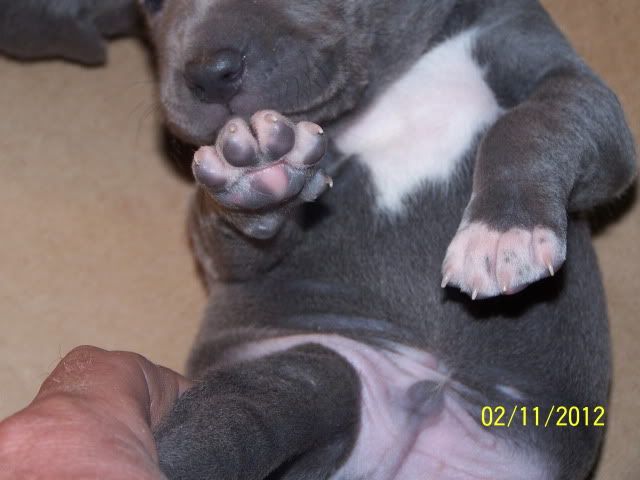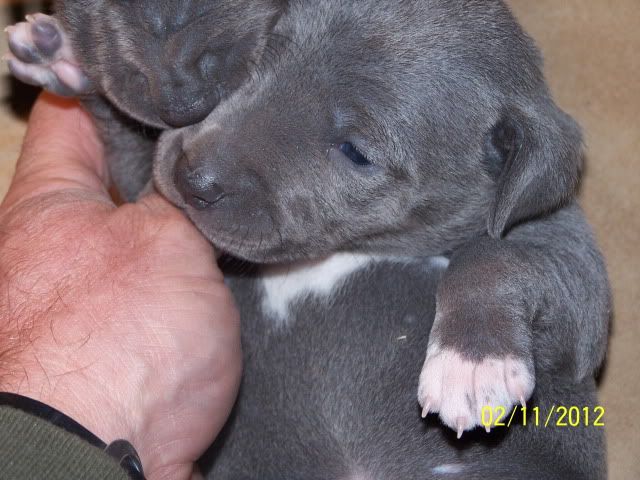 3rd male no white on feet white on chest reminds me of Patch,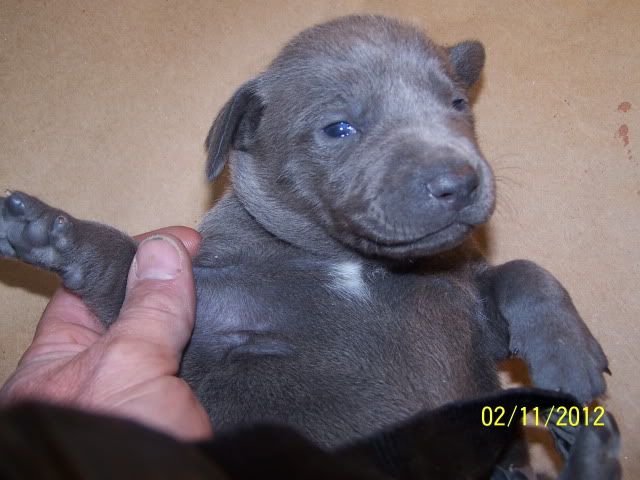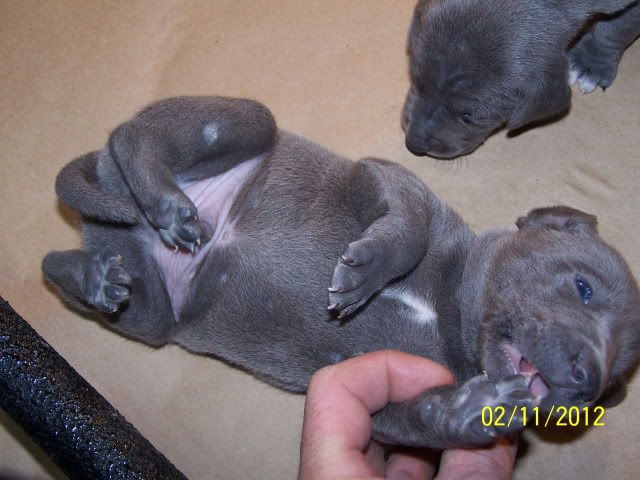 Group pictures