Spent the week out at the ranch with Layla working with her and Huck. Couldn't ever get one stopped in the woods because Layla just wanted to run the dang hog Huck had the hog stopped dead to rights half dozen times before I ran out of breathe and gave up, lol. So spent some time with her keeping a bay and not putting too much pressure on the hog and I think it's paying off but she's still real young. Layla is the smaller dog Huck is big.
First video Layla is so rough just keeps pushing the hog.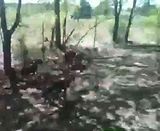 2nd video week later after working with her on holding a bay. Much improved.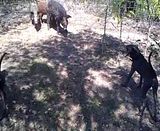 Couple pictures