New pic from just now..once I got Abby to quit licking him..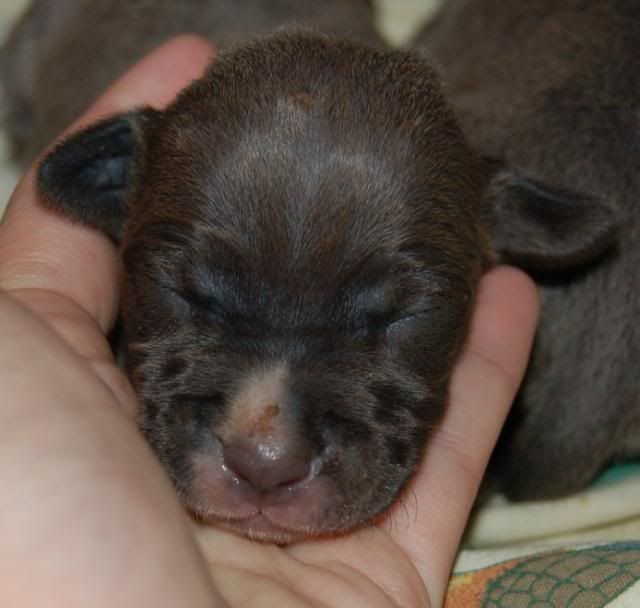 Oh and after a visit with the vet..apparently what I thought where ant bites..are not..they are however a reaction/irritation to what I have been cleaning the whelping area with.

ummmmmm yeah I did this once before with one of Ellie's litters years ago, forgot all about it (CRS I guess)
I`m a bleach fiend when we have pups..especially since the folks behind us just lost pups to parvo

despite drying the floor, apparently there was enough residual to irritate the pups.

_________________
M.D.Brooks Founding Member & Breeders Committee Chair
Bayed Blue...Bayed True...That's A Lacy Dog
If You can't keep up with the Lacy Dog...stay on the porch!
http://www.nationallacydog.org/index.html
http://www.lacyhuntingdogs.bravehost.com