Someone had posted up something about this scent drag for setting mock trails. I made one today with some spare 550 cord.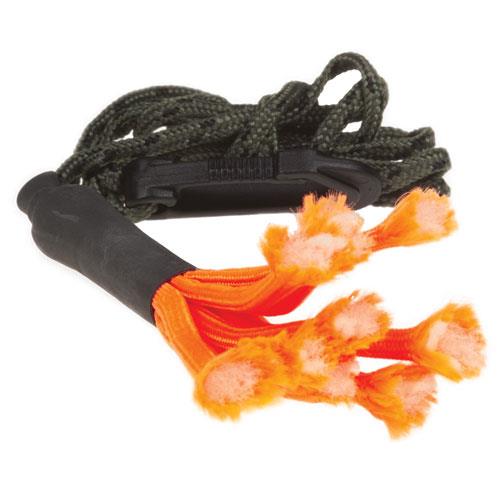 Decided to give it a go. I didn't have much blood, so I thinned it out with tap water. I know I probably should have got some distilled water, but I think the tap was fine. I mixed it about 1 part blood to 2 parts water. Dipped the drag in and let it soak some up, and layed a 40 yard trail with 2 45 degree turns. Dog treat soaked in blood at the end.
I grabbed the tracking lead and Shoes got excited. I decided not to let it sit at all just to see if it actually layed out scent. So far all I've given him were drip trails with visible blood the whole way. I left a few dribbles at the start so I would know he had the scent.
It took a little bit of coaxing, he knew what he was supposed to do, but I think the drag made the trail much fainter. He did pick it up though and in about 3 minutes had the treat. I couldn't see the trail, but I knew which weeds and whatnot it turned at, and he followed it just as I layed it.
I think this will be a great tool for laying mock trails, and it saves a ton of blood!