Finding a Lacy Puppy from an Ethical Breeder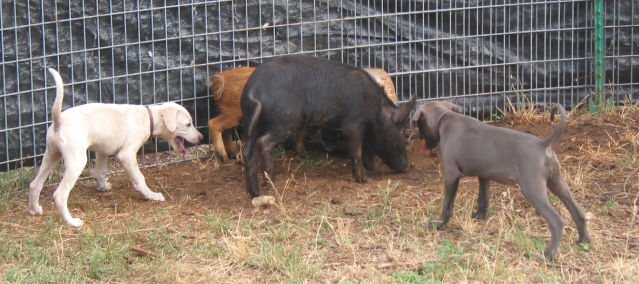 Bred for generations to be independent working dogs, this unique breed isn't for everyone. Before you buy a lacy puppy, do your research to make sure a Lacy is the right dog for you.

Check our list of approved breeders for available purebred Blue Lacy Puppies and upcoming litters. Most of our breeders charge around $400 to $700 for puppies. The price of started or proven hog dogs, cow dogs and blood trackers should reflect the training and skills of that particular Lacy. The demand for quality working lacys is high so most of our breeders keep a waiting list of screened applicants. We urge buyers not to buy casually or from people who breed too easily or sell too readily.

If you would like to adopt a Lacy in need of a home, visit the Lacy Rehome and Rescue Group. Most of these dogs are not fostered through the NLDA, but we do put up posts for rescue organizations striving to find the best new family for abandoned Lacy Dogs.


Attn Breeders: Find NLDR registered dogs available for stud service in the
Stud Dog Directory.


---
NLDA Approved Breeders
AR Kennels
Christoval, TX
325-656-9474
AR Kennels' Lacy Dogs
robby.leek@yahoo.com
Puppies available now!


Bleed Blue Kennels LLC
Jarrell, TX
512-563-4687
BBK's Lacy Dogs
Bleed Blue Kennels.com
bleedbluekennels@yahoo.com


Rick Carter
Angelton, TX
281-435-0126
CircleSeven7777@hotmail.com


Courtney Farris
Buchanan Dam, TX
830-220-4747
El Cazador Lacy Dogs
cazadordogs@gmail.com


Alex Hahn (Chandalar Kennels)
Sonora, TX
254-931-0915
Chandalar Lacy Dogs
angelwings0587@hotmail.com


James Jensen
Bullard, TX
903-520-4214
Jensen's Lacy Dogs
James.wade.jensen@gmail.com


Bob Lacy
Carlsbad, Tx
325-656-4111
rcl@wcc.net


Aaron Low
Alto, Tx
903-721-1476
Low's Lacy Dogs
aaron@lowfamilyranch.com
Puppies coming soon!


Shane & Lauri Lowry
Spicewood, Tx
512-585-3964
TX Hill Country Trackers
txhillctrackers@gmail.com
Puppies coming soon!


Amber and DJ Middleton
Alto, Tx
936-858-3108
Middleton's Lacy Dogs
amberlowmiddleton@aggienetwork.com


C&P Kennels
Nederland, Tx
409-749-4019
colbymiller@gmail.com


Pearl Mountain Lacys
Evant, TX
254-216-2239
Pearl Mountain Lacy Dogs
blanchard.marty@yahoo.com
Puppies available!


Jim and Melody Roche
Eldorado, Tx
325-853-1555
Magnum Blue Lacy Dogs
jroche@magnumguideservice.com


Bud and Kayleigh Rogers
Huntsville, TX
936-661-5911
bkr0902@sbcglobal.net


Six D Ranch
London, Tx
325-215-9847
sandeedoss@gmail.com


Bobby Wilson
Azle, TX
817-751-5998
Flying W Kennels
flyingwbobby@gmail.com