Help Us Preserve and Promote the Lacy as a True Working Breed!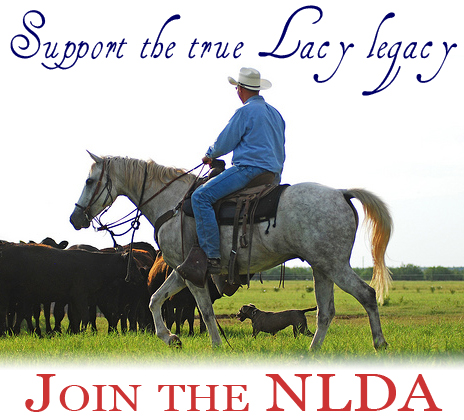 Do you believe in preserving the Lacy family legacy? Do you believe in protecting Texas history? Do you believe in promoting the Lacy as a capable hunting and herding dog? Become a member of the NLDA!

Mission Statement
Our mission is to maintain the integrity of the Lacy as a true working breed.

Our goal is to create and support a community of happy, healthy, functional Lacy Dogs that embody historically accurate breed standards.

We work to preserve and promote the working Lacy Dog through public education, open communication, ethical breeding and active ownership.
| Member Benefits | Member Dues |
| --- | --- |
| » Apply to become an approved breeder | » Annual individual membership is $15 |
| » Vote in the annual election | » Annual junior membership (under 18) is $5 |
| » Run for office and serve on committees | » Annual family membership (two adults) is $25 |
| » Participate in official NLDA events | » Lifetime individual membership is $100 |
| » Free stud dog listing on NLDA website | » Lifetime family membership (two adults and one junior) is $200 |
Now join online with PayPal! To join online, please fill out the form below, then click the "Submit" button. Then click on the "Buy Now" button to pay your membership dues. You will be redirected to PayPal to process your transaction.
PayPal makes it easy and safe for members to pay their dues online. New and renewing members will receive a newsletter and lacy dog window decal in the mail.
Or
Download and mail in the NLDA membership form with fee.
Personal check or money order accepted.
The NLDA is an incorporated non-profit. Your membership dues go directly towards supporting our mission statement with working dog events, community service programs, historical research, online resources and more.
Join the NLDA today!
If you have any questions about membership, email us at
nlda@NationalLacyDog.org
or call (830)220-4747. For more information on becoming an approved breeder, visit our
Lacy Breeders
section and download our application.